How Can I Become An Occupational Therapist?
The role of an Occupational Therapist is one of complete support. They are not only responsible for the physical assistance of those dealing with injuries, disabilities and diseases, but they must also cater to the mental and emotional obstacles and blockages inherent in the rehabilitation process.
Their duties can include working with disabled children and creating systems to help the child operate and positively engage in a social and academy setting; help veterans suffering from war-related psychosis and injuries transition back into civilian life, or aid the elderly in engaging in a more active, healthy lifestyle.
<!- mfunc feat_school ->

<!- /mfunc feat_school ->
In short, Occupational Therapists help people engage in the various and often times challenging "occupations" of life.
All of these scenarios require commitment, empathy and patience. Occupation Therapists must approach each case with both their learned skill set and an inherent sense of compassion, incorporating both to help heal their patients. They should possess the ability to clearly communicate, attentively listen and observe, and then be able to effectively translate their findings and courses of action into their clinical reports.
Occupational Therapists must also be mobile, both in physical readiness to help those patients who require physical movement and assistance, and in the ability to travel to multiple locations, including schools, community centers, nursing homes, hospitals and a patient's residence in order to independently attend to different patients and their unique needs.
In terms of educational requirements, Occupational Therapists must typically obtain a Masters degree in Occupational Therapy . They must then pass the NBCOT (National Board for Certification in Occupational Therapy) exam before applying for their state license. This licensure requires working experience in the field, along with the aforementioned Master's degree from an accredited occupational therapy program and a passing score on the NBCOT.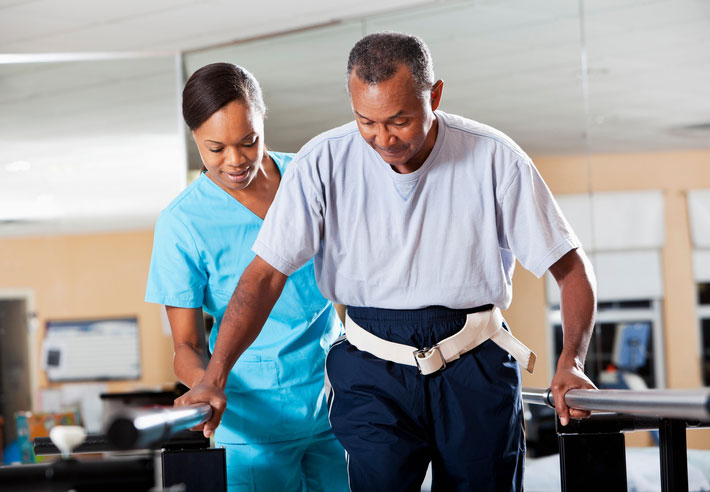 Successful completion of the above result in the Occupational Therapist Registered (OTR) credential through the NBCOT, which requires continuing education courses to maintain. The hours required for continuing education coursework varies by state.
CPR certification or Basic Cardiac Life Support (BCLS) certification may also be necessary requirements and should be confirmed with the student's home state's licensing board.
Occupational Therapists can then choose to pursue a number of voluntary certifications in specialized areas of therapy, including pediatrics, physical rehabilitation, gerontology, environmental modification, etc. There are also specialized areas of rehabilitation and OT, including visiting job sites to train employees on best ergonomic practices, aiding people with impaired vision lead independent lives, creating more accessibility in home residences and public buildings, monitoring and training elderly drivers, and playing a key role in educating and promoting better health and wellness practices in all their client's lives.
A career in Occupational Therapy requires caregiving, coaching, nurturing and can ultimately lead to an intense sense of fulfillment.
If you are ready to find out more about becoming an Occupational Therapist, contact the schools below and request program details.