by Brendon O'Neil
So, you're thinking about working in the field of healthcare because it sounds exciting, you get to help people for a living, and you've heard the pay is great, right?
<!- mfunc feat_school ->

<!- /mfunc feat_school ->
All these things can be true, especially in a field that is expanding much quicker than other industries in today's economy. Still, you'll want to get a better idea of your potential medical assistant salary to make sure your education is worth the expense.
While you probably have a good idea of a medical assistant job description, salary and career outcomes are items everyone should consider – no matter what their field of study.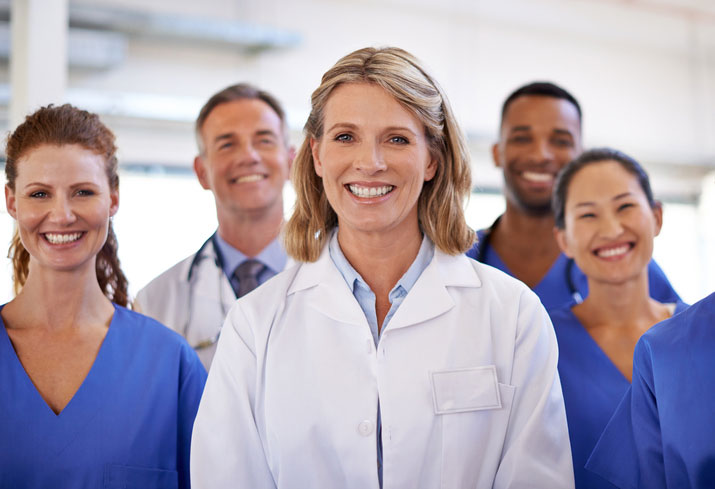 First, you want to know 'How much does a medical assistant make a year?'
According to the Bureau of Labor Statistics, medical assistants earn an annual median wage of $30,590 per year ($14.71 per hour) according to 2015 data.
While this can be a good entry-level salary compared to other areas of work, you're also looking at a job in healthcare, where the growth is mostly unmatched by every other industry. According to the same set of data, the growth for this position from 2014-2024 is anticipated to be 23%, which is 'much faster than average' when compared to all other occupations nationally.
Medical billing and coding salary is something else you may want to consider, since the national average for medical records and health information technicians is a bit higher. A pharmacy technician salary may also be something to look at, if you are still weighing which direction to take your education.
Of course, your salary will depend on where you live and what kind of healthcare facility you work in.
That's why it's important to talk to schools and facilities in your area to get a better understanding of the job and pay landscape you'll be dealing with once you graduate or pass your local requirements. In the near future, we are expecting to see more demand for assistants and others who can perform basic assessments and procedures due to the large aging population. This growth gives graduates more career options and degrees they can choose from as care becomes more specialized.
And if you're already looking ahead, the career trajectory from medical assistant is broad and conducive for those looking to start at the entry-level and plan a long-term career in healthcare.
Once you are thriving in your role, you may decide to continue your education to include your bachelor's or graduate level degrees. This can open doors into management and leadership positions in hospitals, medical offices, senior facilities and more.
Fortunately, if you want to become a medical assistant, there are countless programs offered online or on campus.
What's more, many of these programs are designed with working professionals in mind. You'll have to shop around in your area, but flexible course schedules and online courses are common, even with brick and mortar programs.
With online programs, you would stream lectures, take part in real-time class discussions, and have direct, immediate access to your instructors during certain times. At the appropriate time during your education, you would simply complete any required clinical hours at healthcare facilities in your city or surrounding area. This can be a great time to really impress prospective employers and treat your clinical practice as a job interview every day you work.
Do you want to know more about medical assistant pay and career opportunities in your area? Contact schools and healthcare facilities to discuss your qualifications. And be sure to ask schools what employers they work with and what kind of job placement rate they have for graduates.
Good luck on your journey toward a career in healthcare!