Written by Chelsea Dunning
Roles and Responsibilities of Pharmacy Technicians
Are you interested in a career in the medical field, but have an aversion to bodily fluids? Do you want to make a difference in healthcare, but don't want to work directly with patients? You are not alone. Thankfully, there are several options for working in the healthcare industry behind the scenes.
<!- mfunc feat_school ->

<!- /mfunc feat_school ->
If you can relate to the statements above, a career as a pharmacy technician may be a great fit for you. While pharmacy techs work in the medical field, they have more of an administrative type role, working under the supervision of at least one pharmacist. Pharmacy technicians work in pharmacies in a range of community and hospital settings across the United States. Pharmacies can be found within hospitals and some doctor offices, long-term facilities, non-profit agencies, medical and mental health settings, as well as retail stores. Regardless of the setting, pharmacy technicians are essential to operations, and have little interaction with patients, bodily fluids or needles.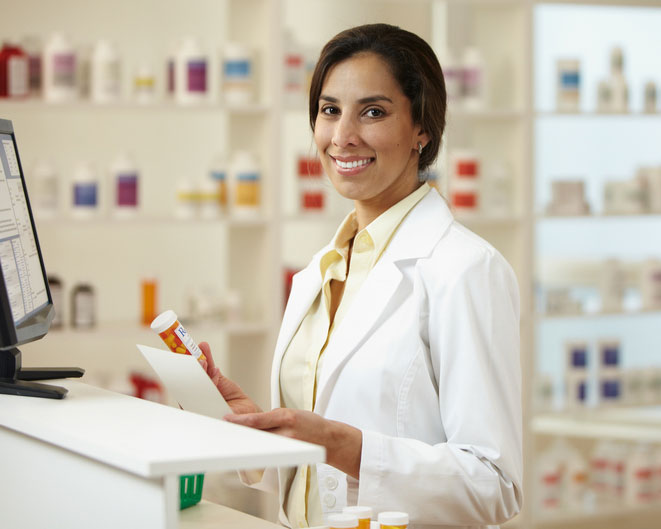 Pharmacy techs do not fill the actual prescriptions, but they do take the prescription orders from customers or physicians and dispense prescribed medical items or medication, which have been filled by the pharmacist, to the appropriate parties. This role is crucial to the timely and accurate distribution and use of vital medications.
As a pharmacy technician, you will need to possess great communication skills, as you will work largely in filling the needs of physicians, clients, nurses, insurance companies and other medical professionals. When collecting and dispensing prescriptions in retail settings, a pharmacy technician will need to ensure that the prescribed party knows how to safely take the medication or use the medical item.
Pharmacy technicians also review and confirm prescription requests with doctor offices, communicate with insurance companies to ensure payment is received, and document transactions in medical records.
To be employed as a pharmacy technician, you will need to meet certification requirements and pass an exam to demonstrate your knowledge and ability. Education requirements for certification initially include a high school diploma or GED. Training and education to obtain the knowledge to pass the certification exam can be obtained through on-the-job training or apprenticeship, or you can attend an educational training program.
To become a licensed Pharmacy Technician, you will need to receive a passing score on the Pharmacy Technician Certification Exam (PTCE) provided by the Pharmacy Technician Certification Board (PTCB), pass a background check and be in compliance with all polices outlined by the PTCE. All requirements, procedures and resources for pharmacy technicians can be found on the PTCE website.
Job outlook for pharmacy technicians, according to the BLS, is predicted to be faster than average, at a 20% increase in the next 7 years. The median pay for pharmacy technicians is $29,320 per year or $14.10 per hour (BLS, 2015). Benefits, hours, requirements for overtime and holidays can and will vary between settings of employment.
If you want to get your education started, contact pharmacy technician programs, and request information to learn more about entering this healthcare profession.