Medical Assistant Schools in Florida
Florida, with its sun and surf, is a sought after location for both tourists and residents, many of whom are reaching retirement age. With an increasingly aging population, the state's health care facilities are tasked with providing care to those who need it. Medical Assistants are an integral part of the healthcare system in Florida, and represent a large segment of the medical workforce. If you are interested in becoming part of this vital team by attending one of the medical assistant programs in Florida, we can help.
We have listed all of the available options to obtain medical assistant certification in Florida on this page. All you need to do is contact the schools you are interested in to request information about individual programs. Simply click on the school links below to get started!
<!- mfunc feat_school ->

<!- /mfunc feat_school ->
Medical Assistant Education in Florida
If medical assisting is the career for you, Florida offers over 40 schools to choose from, including many accredited programs. The state medical assistant association, the Florida Society of Medical Assistants offers student memberships, encourages student involvement, and provides a listing of accredited programs as well.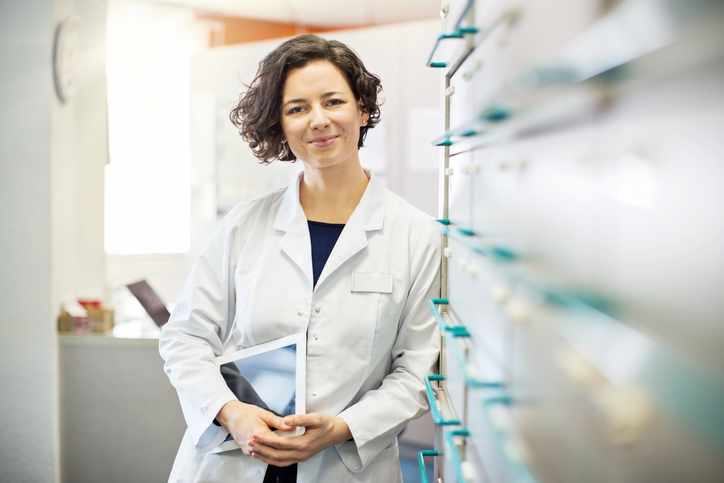 As you look at medical assistant schools in Florida, keep in mind that you have several different options for study. There are many roles that you can fill as a medical assistant. Florida offers a wide variety of options to become a medical assistant including both diploma and degree programs. Whether you prefer hands on patient care or an administrative role, you can find a school that has the program you want.
Most medical assistant programs in Florida require a background check, CPR certification and a high school diploma or GED to enroll. You will be taking courses that teach you about the human body, the healthcare system, as well as medical and administrative procedures. Typical classes in a medical assisting program include Anatomy and Physiology, medical billing and coding, medical terminology, and patient assessment, among others.
Depending upon the type of program you choose, you can plan to spend anywhere from one to four years completing your education. Once you have graduated, you will be prepared to work alongside doctors and nurses, providing vital assistance and support within one of the largest segments of the economy. To learn more about how you can be a part of healthcare in Florida, just contact the schools below and request the information you need to get started!
Learn More About Medical Assisting Programs in Your City
Medical Assisting Careers in Florida
Florida's employment per 1,000 jobs statistic is higher than any other state except California at 5.24, making it one of the best states to find a job as a medical assistant.
Once you earn your degree and obtain a position, you can make a good living as a Florida medical assistant. Gainesville, Florida is ranked in the top five metropolitan areas for employment of medical assistants, but cities across the state offer many options for employment.
Once you are a medical assistant, you can apply for jobs in private doctors' offices, clinics, hospitals, nursing homes and community health centers. Working alongside other healthcare professionals, you will find that your skills and training can help you provide medical services to Florida residents who need them.
Listed below are all of the schools offering Medical Assistant programs in Florida. As a rule, you should contact at least 3-5 schools during the course of your research, and ideally more. There are important differences between the programs in terms of cost, admissions requirements, and other characteristics, and, as with many things in life, the way to find the best Medical Assistant program for your needs is to spend some time shopping around.
Here Are The Medical Assistant Schools…
Salary numbers provided are from the US Bureau of Labor Statistics.