Medical Assistant Schools in New York
Millions of people live, work and travel within New York State every year, making it one of the busiest and most populous areas in the United States. As a result, there are ample opportunities to enter the healthcare field in New York, including several medical assistant programs in New York that can help you get started.
New York offers several options to become a Medical Assistant. To help you connect with medical assistant training, we've listed numerous schools below where you can request information to find the best program for you! Feel free to reach out to multiple schools so you compare different programs near you.
<!- mfunc feat_school ->

<!- /mfunc feat_school ->
Medical Assistant Education in New York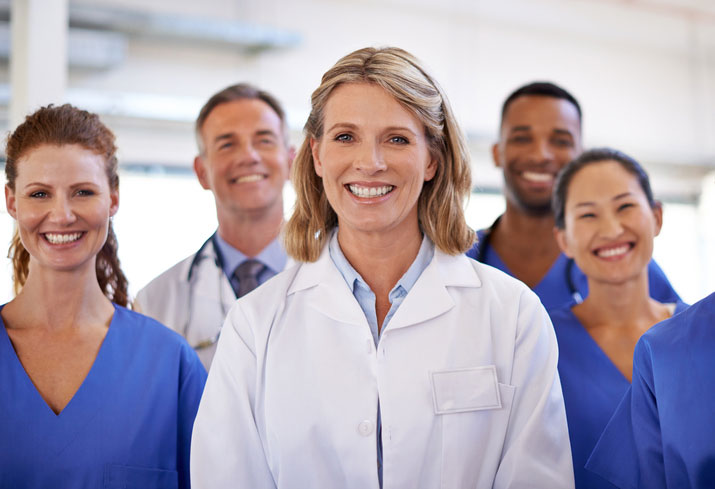 To become a Medical Assistant, you will to complete a program that will prepare you to work alongside others in the medical field. You will likely receive courses in medical terminology, human anatomy and physiology, and biology. You will be trained to take vital signs and perform basic patient procedures, such as checking patients into and out of clinical settings.
Depending on the type of program you choose, you may also receive specialized training to prepare you for a certain type of healthcare, such as dental assisting or billing and coding. Regardless of which medical assistant programs in New York interest you, you should plan to spend at least 18 months earning your certificate or diploma, longer if you are attending a degree program.
If paying to attend classes is a concern for you, take time to ask the medical assistant schools that you contact about financial aid options. The New York State Regents Health Care Opportunity Scholarship is also a good program to look into if you need help paying for post-secondary school. You may also want to check out more general state-specific scholarships such as the New York State Scholarships for Academic Excellence and New York's Tuition Assistance Program.
Learn More About Medical Assisting Programs in Your City
Medical Assisting Careers in New York
As you enter the job market, it would be wise to consider taking the certification examination provided by the American Association of Medical Assistants. This certification will greatly improve your chances of finding the right medical assistant job for you, and may be required by some employers.
The options for working as a medical assistant include jobs in doctor's offices, community health centers, public health agencies, nursing homes and assisted living facilities. You will be providing important services to patients, as well as assisting health care providers as they see patients and plan care. You will be required to be an effective communicator and a team player, so you can help patients get the best care they deserve.
No matter where you choose to look for a job as a medical assistant, you can rest assured that you will be entering one of the largest segments of the U.S. economy when you enter the field of healthcare. Getting the right education is the first step, so we recommend contacting schools on this page to find all of the medical assistant programs in New York that can help you meet your goals!
Listed below are all of the schools offering Medical Assistant programs in New York. As a rule, you should contact at least 3-5 schools during the course of your research, and ideally more. There are important differences between the programs in terms of cost, admissions requirements, and other characteristics, and, as with many things in life, the way to find the best Medical Assistant program for your needs is to spend some time shopping around.
Here Are The Medical Assistant Schools…
Salary numbers provided are from the US Bureau of Labor Statistics.